Calling ALL Oregon Businesses!
Join this event to connect with state and public agencies, cities, counties, large private firms and organizations who seek products and services you provide and learn about the multitude of free and low cost resources available to you.
The Governor's Office of Diversity, Equity and Inclusion is proud to announce the extended format of the Governor's Marketplace Conference.
DAY 1 - MARCH 21 (Half Day Conference)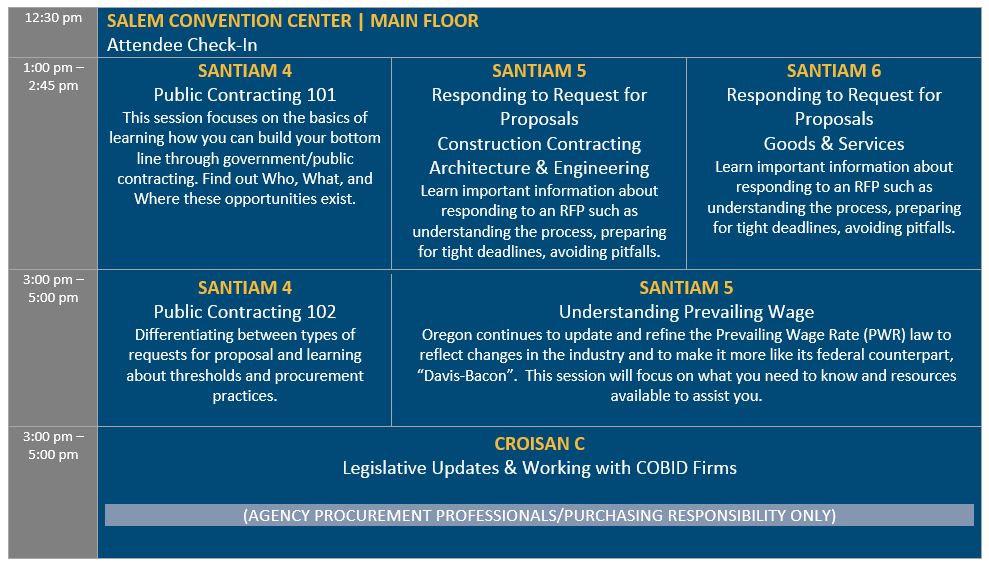 Half-Day Conference includes:
DAY 2 - MARCH 22 (Full Day Conference)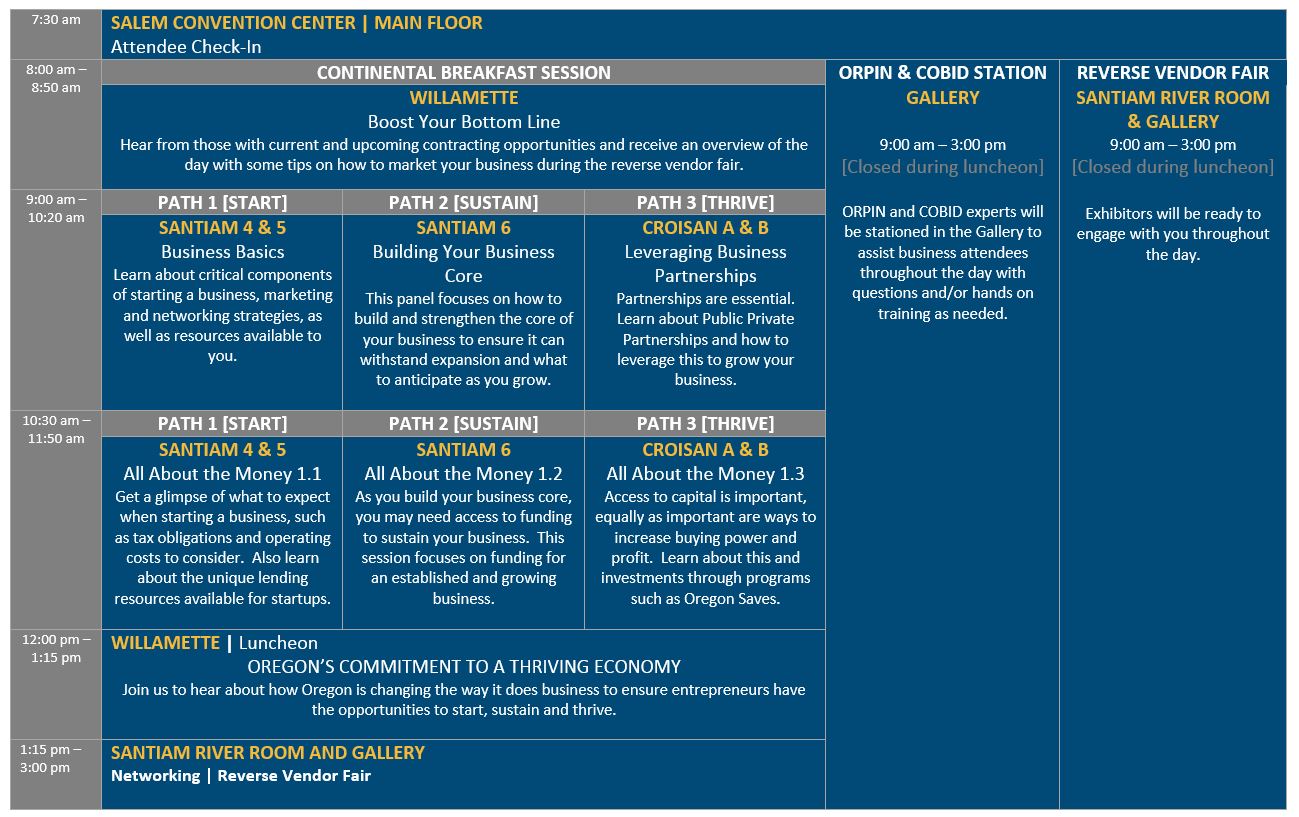 Full Day Conference includes: